-----------------------
WELCOME
Serving traditional Italian cuisine to the Milford community for over 34 years, brothers Franco and Sal Laragione continue the legacy of their father as they celebrate 28 years at Mama Maria Restaurant & Bar. Mama Maria is far from your ordinary pizza place, serving homemade pasta, pizza, sandwiches and traditional Italian dishes including poultry, veal, beef and seafood.
-----------------------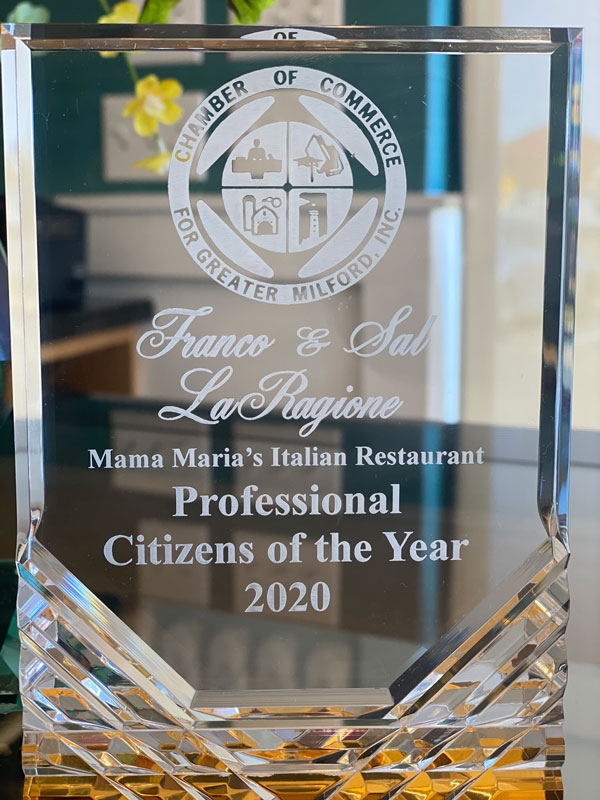 Franco & Sal LaRagione was presented the "Professional Citizens of the Year 2020 Award.